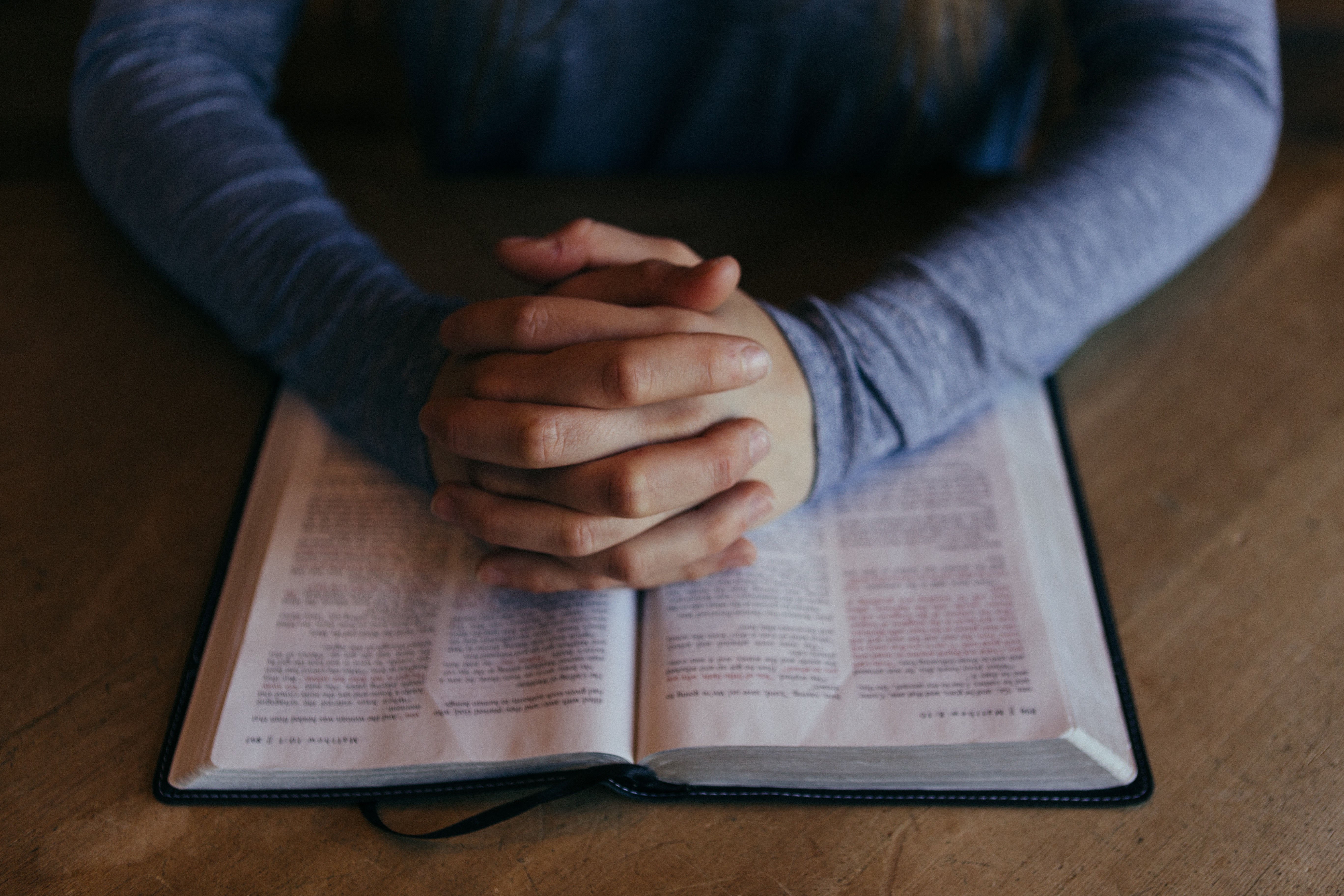 I strongly desire for Christians to experience the full potential of prayer, but many of us fall into common practices that fall very short of this.
Here are some common, but less-than desirable approaches:
Dutiful Praying– Where one forces themselves to sit down and pray something.
Self-Centered or Crisis Prayers– Praying solely in regard to ones needs or praying only in times of crisis or turmoil.
Lack-luster Prayers– Prayer before a meal usually falls into this category. These are prayers that are rather routine in nature, and lack a heart-felt level of engagement.
Most Christians probably feel like they should be praying more. And most probably should! My guess is that many Christians already know what they're NOT doing and are feeling guilty about how deprived their prayer life is. I'd love to convince you to  give your prayer life first priority and passionately engage in conversation with your Father.
But if I'm being honest, it's much easier to make a shift in our habits, then to do a total overhaul.
So let's take these common approaches to prayer and make a few subtle changes:
Duty– We should pray out of duty. In other words, we shouldn't only pray when we feel like it, we should pray as a discipline.  Making space in your day for prayer is excellent. It becomes dangerous when you begin patting yourself on the back or it becomes just another thing on your check list. But let's be real, if you are a lists person, it should be on the list!
Here's the shift you need to make: In the midst of the discipline, try to keep prayer genuine, not just a task. It is OK to have days that we feel like we're just going through the motions, because unless we make prayer a discipline, we'll never grow.  As Larry Lea points out in Could You Not Tarry One Hour, you must move through the duty and discipline of prayer in order to move into the delight of prayer.
Self-focused praying is completing normal. When we are going through a hardship or a season of extra stress, who better to turn to than our Father-Provider. The danger here of course is when our communing with God only happens when we're in crisis.
Here's the shift you can make: Instead of praying only for major needs why not talk with God about small needs as well. The bible says to "cast ALL your cares on Him who cares for you." Likely a large portion of our thoughts could fall in the category of "worry." But the bible uses the word "cares." So not even just worries, but things that we simply care about. Now here's the best part: What if we simply turned all those thoughts – be they worries, concerns, people or issues, how our day is going to go, etc. – and simply directed those thoughts, in the direction of Gods ears? He hears our thoughts anyhow, so all we need to do is acknowledge that He is listening and He cares more than we do about our lives.
Lack-Luster- Lastly, if we're being honest, sometimes our prayers are completely lack-luster. There are many times that my level of heart engagement is extremely low, especially at the end of the day when I am physically and mentally spent. The danger here is written in scripture, "they honor me with their lips but their hearts are far from me." We never want to simply say words we don't mean. But we will not always feel all that passionate about what we're praying.
Here's the shift you can make: In times when your heart feels rather disengaged about what you're praying, remember 2 things:
1) It's OK the feel disengaged about what we are praying about, (this is common when we make prayer a discipline!) however, don't be disengaged with who you are praying to. Think of it this way. One may care very little about what they are praying about, but care very much about who they are praying to. That is a heart posture. Let's have a heart that loves Him, and talks to him about everything, even things we don't care much about at the time.
2) Our prayer are not made any more powerful based on how emotionally engaged we are with them.  Our prayers are made powerful by the blood of Jesus! Period! Our standing in Jesus is the only thing that gives our prayers any merit, and because of Him, God has given our prayers the highest merit of all!